We sure do! For purchases over $300 you can pay online or in-store with Latitude Interest Free using a Latitude Gem Visa, Latitude GO Mastercard or Credit Line account.
Important things to know
Latitude Interest Free will show during checkout for orders over $300 (excluding any applicable delivery costs)
You cannot use Latitude Interest Free to purchase JB Hi-Fi Gift Cards or digital vouchers and credits like Playstation or Xbox store credits.
Latitude Interest Free is not yet available on purchases made through our phone sales line
How it works
Latitude Interest Free allows you to purchase eligible products and spread the cost over time on an interest free payment plan. You can use an existing Latitude Gem Visa, Latitude GO Mastercard, CreditLine or Buyer's Edge card; or if you don't have one of these cards you can apply for a Latitude Gem Visa and receive a response in 60 seconds.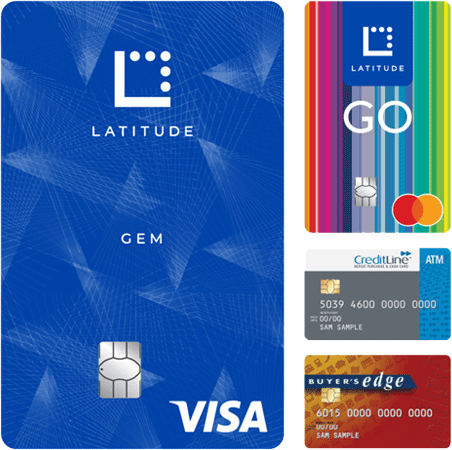 To use Latitude Interest Free when shopping with us:
Online
Add your items to cart
Select Latitude Interest Free as your payment method at checkout
You'll be redirected to Latitude to enter your card or account number and select your interest free payment plan. You can also apply on the spot in 10 minutes, just have your mobile handy for verification.
That's it! Your interest free payment plan will be applied to your purchase depending on your card and selected payment plan.
In-store
Interest free payment plans are available on purchases from $300 in-store. Just present your Latitude Gem Visa, Latitude GO Mastercard, CreditLine or Buyers Edge card at checkout.
Haven't got one? You can apply in-store, just check your eligibility and head in-store with your supporting information:
Eligibility
To apply for a Latitude Gem Visa, you should be:
Over 18 years of age
A resident of Australia or a temporary resident who legally has the right to work in Australia (and intends to stay) for at least the next 12 months.
Information you will need:
Valid physical Australian Driver's License or Passport and a recent utility bill showing your current address
Details of your income, living expenses and debts
Latitude may request further information, like a payslip, for your application to be assessed.
More information
Follow the button below for more information on Latitude Interest Free payment plans, how they work and full terms and conditions.